Raspberry Pi Display Series: TFT LCD Touch Screen with HDMI Interface
---
Raspberry Pi has been quite popular worldwide as a micro computing board for learning, computing, creating embedded projects and etc. A raspberry pi board with a display unit, a keyboard and a mouse is totally a tiny desktop computer for users. It makes computing affordable and convenient for all users.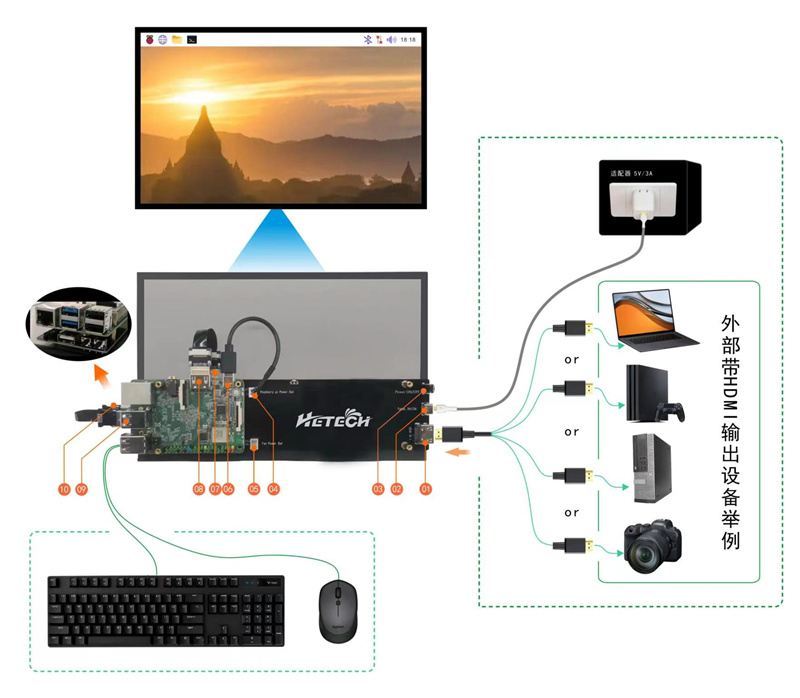 With the vision of providing more options of affordable and convenient display units for the users, we've been developing and releasing touch displays for Raspbrry pi boards during the past years. Till now among the range of Raspberry Pi displays series, there are 5 inch 800x480 touch screen, 7inch 800x480 display, 7 inch 1024x600 touch screen, 8 inch 800x480/800x600 ouch screen, 9 inch 1024x600 touch screen, 10.1 inch 1024x600 touch screen, 10.1 inch 1280x800 touch screen and 15.6inch 1920x1080 touch screen. As you could see in the list below.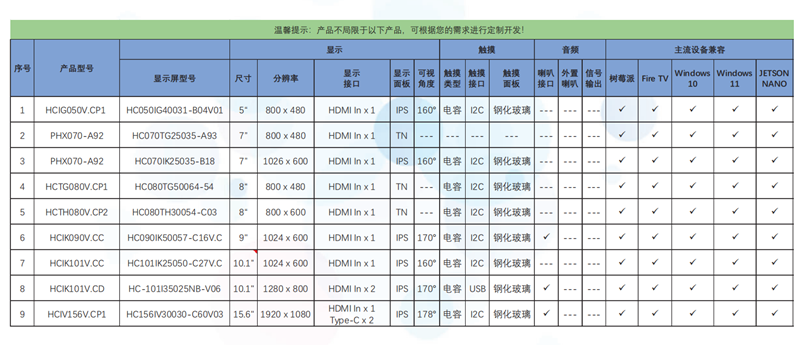 Except the 7 inch 800x480 display, the others come with capacitive touch panel with HDMI interface, and micro USB or Type C power&touch interface. They work with Raspberry Pi, supporting Raspberry Pi OS/NVIDIA Jetson Nano/Ubuntu//Kali and Retropie. Meanwhile they could also work with with PC as a monitor, supporting Windows 11/10/8.1/8/7.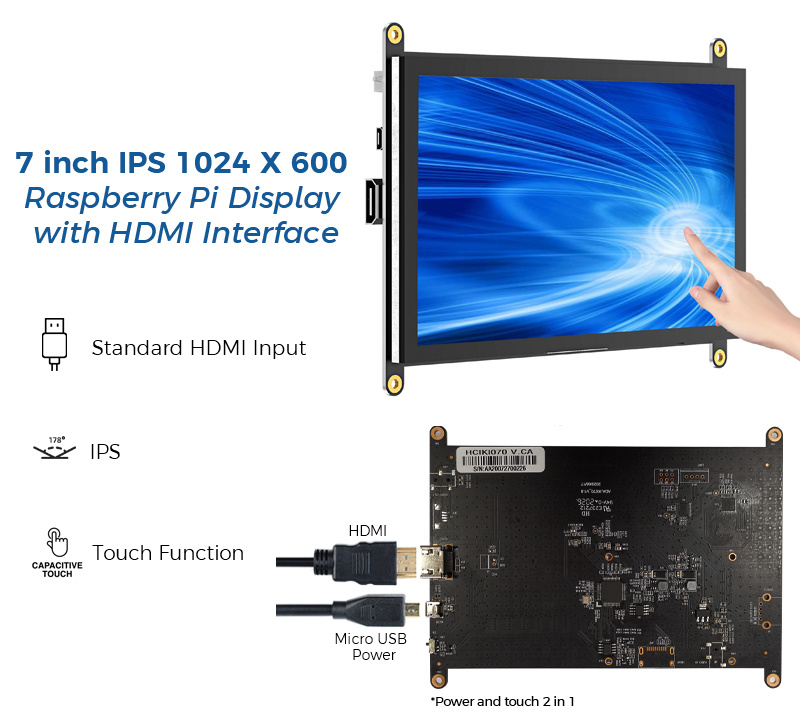 Some of them feature with versatile functions. Take the 10.1 inch Raspberry Pi touch screen HCIK101V.CD for an example.
It uses 10.1 inch 1280x800 inch IPS panel, with hardware solution 1 , and supports max 1920x1080@60Hz.

The capacitive touch panel uses tempered cover lens, the surface hardness of which reaches 6H.

When working with Raspberry Pi, it supports Raspberry Pi OS/Ubuntu/Kali and Retropie.

When working with PC as a monitor, it supports Windows 11/10/8.1/8/7.

When working with Jetson Nano, it supports Ubuntu.

It supports Microsoft XBOX360, Nintendo Switch and other game machines.

1 x 3.5mm audio out interface ( for speaker of earphone).

1 x Amplififier Interface(Supports max 2x3Wx 4Ω speaker).

1 x Raspberry Pi 5V/3A power output interface.

2 x HDMI input interface.

1 x Raspberry Pi 5V/3A power output interface.

1 x Power output interface for fan.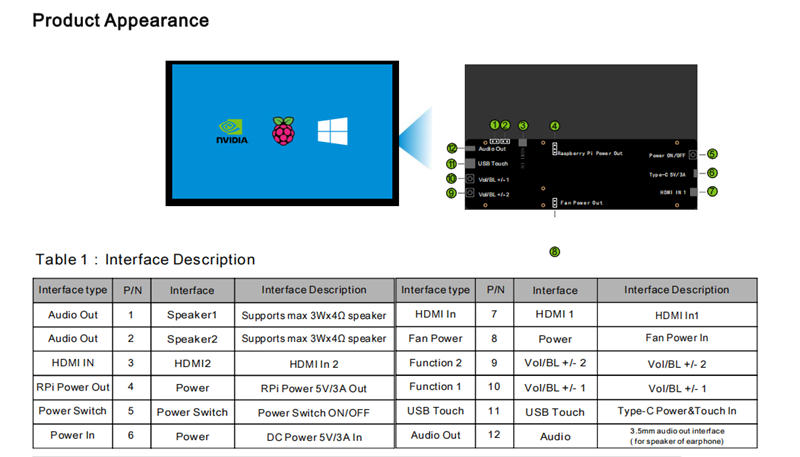 Heng Cheng Electronics Technology Co.,Ltd has been in display field for 13yrs, offering TFT LCD display solution for diverse market segments. Please do not hesitate to contact us through the contact info on our website if more information of our Raspberry Pi touch displays is needed.
---

Address:Yufeng Industrial Park, Xitou Village, Minzhi Street, Longhua District, Shenzhen, Guangdong,China,518100

Copyright © Hengcheng Electronics Technolgy.(HK) Co.,Ltd ISO9001,ISO14001,ISO13485,IATF16949 approved TFT LCD manufacturer. ●●●●Your TFT LCD display solution provider!●●●●